Can you find the biggest merit of using this simple charging cable? 
You can enjoy watching a video while charging your smartphone.
You can play a game while charging your phone. Besides, the charger doesn't annoy you while you grip your device due to the T-shaped connector.
The connector is magnetic, so you can open and close its cover very easily.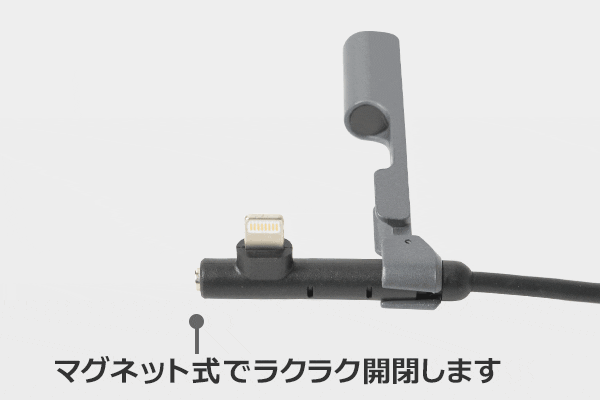 You can select a connector type from the following options.
Lightning cable or…
Type-C cable.
Now you can back the crowdfunding campaign of this charging cable and get a 15% discount. You need to pay 1,850 JPY or more to get the cable. The shipping will be made in May, 2019.
Source: https://camp-fire.jp/projects/view/139996